You should receive a link from dCloud via E-Mail. Follow the instructions in the E-Mail and login with your CCO-ID
to the dcloud: https://dcloud2-rtp.cisco.com/
Once you logged in, make sure to choose the RTP Data Center which is US East. (Second icon on the top right corner)
Click on "My Hub" and click the "View" button at the GitLab session.


This brings you to the next page where you can directly access the devices.
Click on the Workstation which opens a menu. Click on Remote Desktop.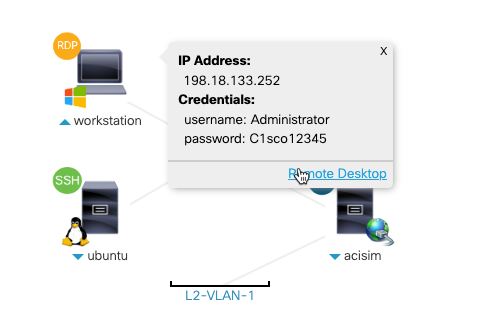 This opens a new browser tab and connects you to the Guacamole which is a clientless remote desktop gateway.